You want business growth. I'm here to help.
I'm Karina. I'm a professional copywriter and communications consultant located in Toronto, Canada, and working everywhere.
With a superior track-record and up-to-date skills, I help impact-driven brands succeed by writing copy that's fresh, inspiring, and effective.
I take my client's business goals and intuition, and combine it with audience research and proven copywriting techniques, to write words that get authentic engagement and real results.
Let me help you deepen your brand voice, sky-rocket your conversions, and bring evidence-backed ideas to your business. My goal is to help you thrive, with integrity.
TRUSTED BY CLIENTS, BIG AND SMALL
I've written for clients in the private, public, and non-profit sectors: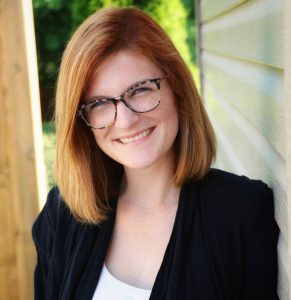 Kiara, Assistant
Responsible for variety of day-to-day and strategic tasks, Kiara keeps things running smoothly. You may have the pleasure of speaking with Kiara on issues related to client onboarding, scheduling, invoicing, and more. With over 10 years of administrative, human resources, and customer service experience, Kiara has worked in a variety of industries including technology, government, and education. She runs her own VA business at www.kiaralyn.ca.
MORE THAN JUST A WORDSMITH
I launched my Toronto-based copywriting business in February 2015. I also have nearly 15 years of experience as:
Manager of corporate communications & head writer for a global solar energy company called SkyPower
Communications consultant for a global non-profit called Nia Technologies
Associate writer at Lexica Communications, a former Toronto-based content agency for start-ups and tech companies
Senior policy advisor in public health at the Ministry of Health & Long-Term Care
Special program officer for a national change management and strategic communications initiative at Environment & Climate Change Canada
INVESTED IN MY PROFESSION
My education includes:
Bachelor of Social Sciences, International Development (summa cum laude), University of Ottawa (2005-2008)
Certificate in Web Writing & Social Media Communication, University of Toronto (2014-2015)
I regularly take advanced copywriting course to keep my skills current.
I'm a professional member of:
International Association of Business Communicators (IABC)
Professional Writers Association of Canada (PWAC)
INVOLVED IN MY COMMUNITY
Each year, I do pro bono writing for a cause or impact-driven organization that's striving to create exciting change, locally or globally. Currently, I'm working with Sarah Climenhaga to support her community work and mayoral campaign in Toronto.