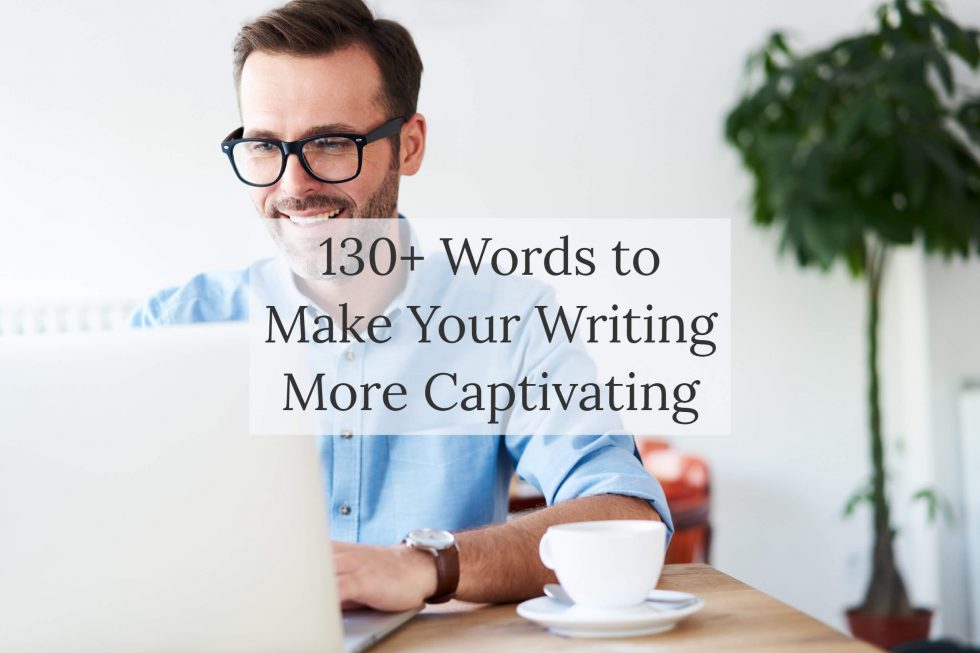 130 Power Words to Uplevel Your Copywriting
Have you heard the expression: Much wisdom often goes with fewest words?
It's an old quote from Sophocles. And it might be relatable to you – especially if you've ever tried to write tight, concise, action-oriented copy.
That's because…word choice is tough!
Finding the right words to attract your reader's attention, hold their interest, and promote action is a real challenge.
To help me out when I'm stuck, I've compiled over the years a list of go-to words. I look at these words when I need some inspiration. In fact, you could consider it my cheat sheet of 'power' words.
Many of the words have been gathered from people and places like Buffer Social, Copyblogger, advertising pioneer David Ogilvy, and internet marketing guru Neil Patel. Others are words I jotted down while writing copy – and poetry!
You'll probably notice that many of the words are actually quite common and simple. That's because crystal-clear language works better than complicated language – especially when it comes to copywriting and business writing.
I'd be remiss if I didn't say: Words in general – be them 'power' words or not – perform best when used in a contextually-appropriate manner. That means the most effective word to use is always the word that resonates most with the reader. Sticking any old power word into a headline might not get the results you want if your reader doesn't use the word themselves. For niche writing, this sometimes means doing market research or A/B testing to uncover the right power word.
My Favourite Power Words & When to Use Them
1. Power words to get conversions
You
Because
Free
Instantly
New
Save
Suddenly
Help
Improve
Introducing
Announcing
Secret
Discover
Increase
Promote
Share
Trust
Understand
Best
Win
Know
Powerful
Profit
Learn
More
How to
Complete
Create
Discounts
Deals
2. Power words to show benefits
Quick
Easy
Compare
Health
Money
Protect
Revolutionary
Startling
Offer
Hurry
Bargain
Bonus
Authentic
Official
Proven
Researched
Tested
Verified
Secure
Backed
Latest
Extraordinary
Special
Best-selling
Certified
Cancel anytime
Endorsed
Guaranteed
No risk
Unconditional
Created
Increased
Reduced
Improved
Developed
Accomplished
On time
Under budget
3. Power words to show cause & effect
Because
As a result
Consequently
Since
Therefore
4. Power words to show community
Join
Become a member
Come along
Let's do this
Together
Tell us
Show us
5. Power words to show exclusivity or scarcity
Become an insider
Apply
Get it first
Only available to subscribers
Members only
Exclusive offers
Limited time
Ends soon
Get them while they last
Only 3 left
Today only
Don't miss out
6. Power words to add beauty & emotion
Become
Bloom
Beauty
Pretty
Evocative
Joyful
Joyous
Sunny
Glamour
Carefree
Infuse
Instill
Express
Cozy
Nook
Heart
Velvety
Kind
Pleasure
Lively
Flexible
Deep
Affection
Murmur
Lush
Luxuriant
Unravel
Fragrant
Ripple
Wave
Spark
Eternal
Gentle
Rich
Light
Delicate
Warm
Whisper
Hush
Wander
Adore
Adorn
Bespoke
Treasured
Garnished