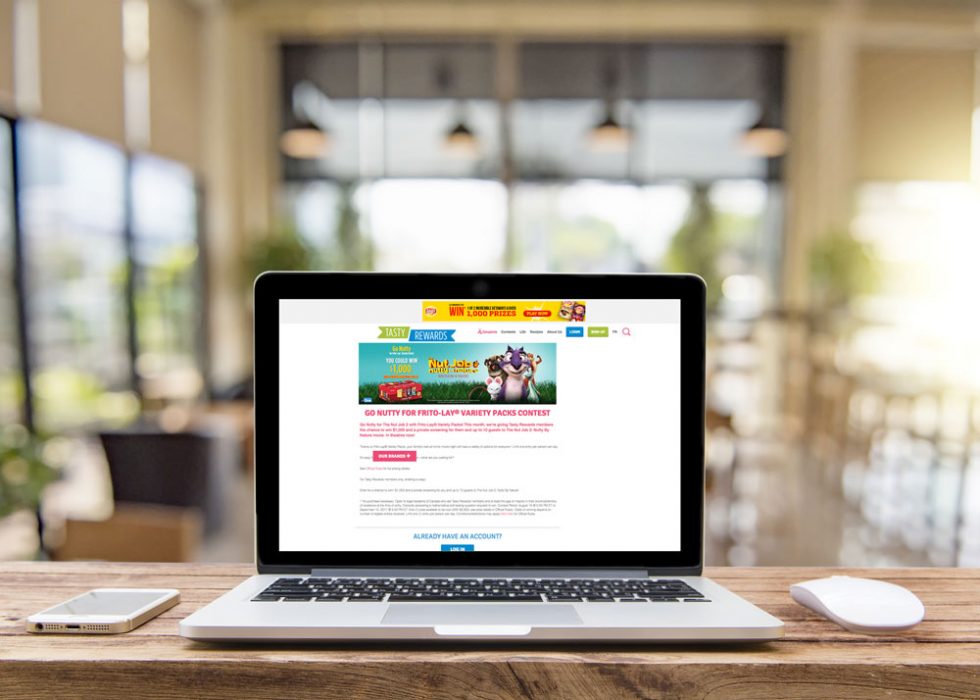 Past Work: Online Contest
Nov. 5, 2017 – Ad Campaign for Frito-Lay and The Nut Job 2 Promotion.
For this project, I wrote copy for Frito-Lay's fall 2017 "Go Nutty for Frito-Lay Variety Packs" campaign that partnered with The Nut Job 2 movie. 
This included writing copy for various sized display and banner ads, as well as the copy for the contest entry page.
Below are samples of my work.