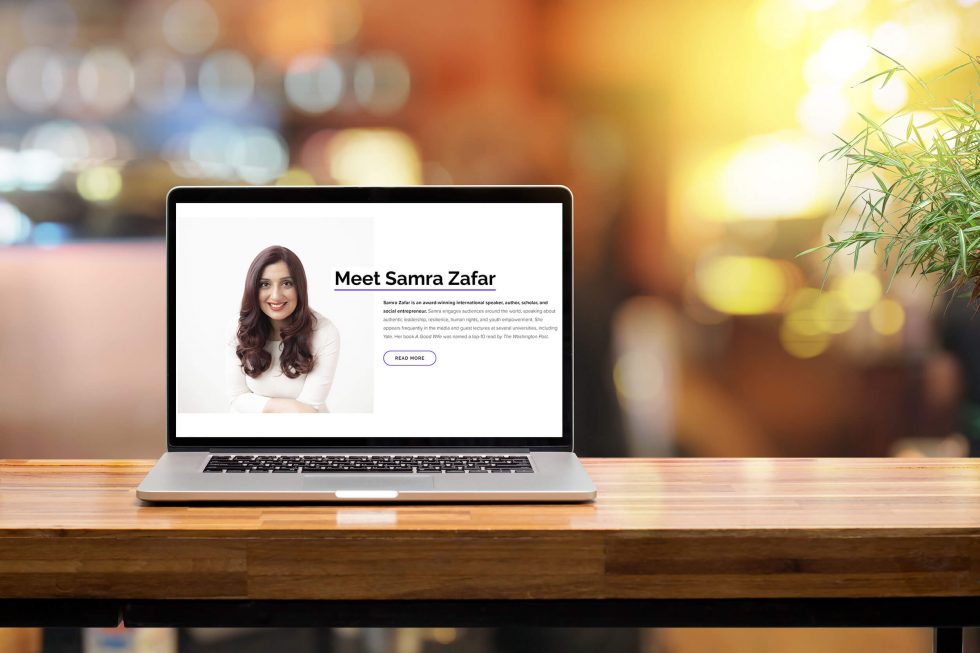 Past Work: Website & Social Copywriting
Mar. 5, 2019 – Website and social media copy for Samra Zafar, Bestselling Author of A Good Wife
Samra Zafar is the bestselling author of the memoir, A Good Wife, published in 2019 by Harper Collins. She is also an award-winning international speaker, scholar, and social entrepreneur.
For this project, I worked closely with Samra to write copy for her website, including her biography and speaking summaries. I also provide ongoing support to Samra with her social media and other blog posts and articles as needed.
You can see a sample of my work below or live on Samra's website.