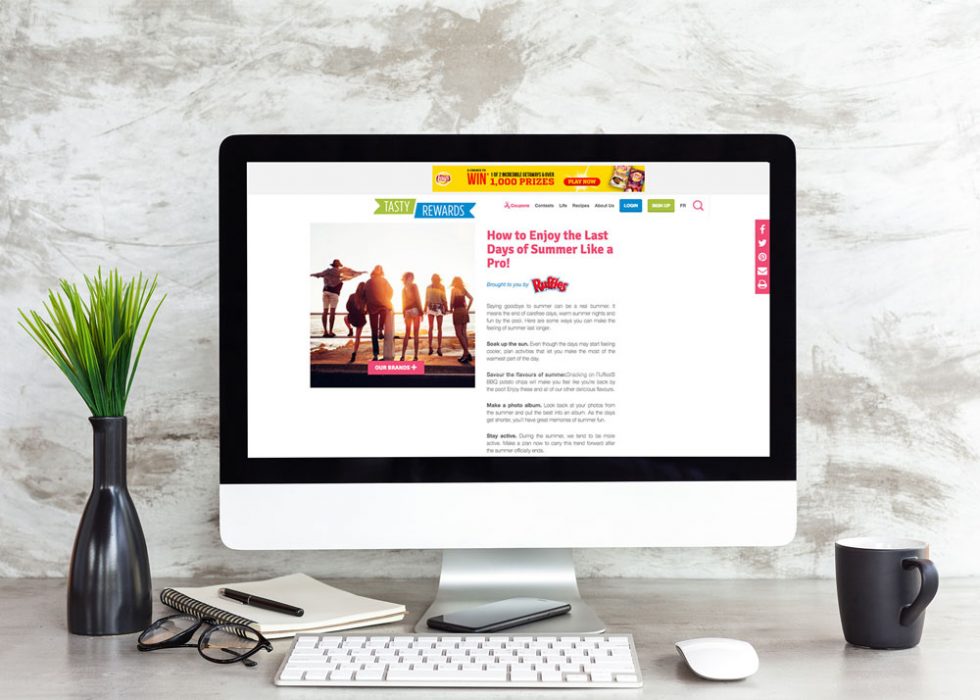 Past Work: Listicles and Mini-Articles
Sept. 9, 2017 – Pepsi Co.'s Tasty Rewards, Back to School Campaign.
For this project, I wrote quick-to-consume, snappy copy for several mini-articles and listicles to support Tasty Reward's 2017 Back to School campaign.
This involved transforming Pepsi Co.'s marketing agency's creative brief into on-brand copy to promote featured products and deals.
Below are some samples of the work I did.