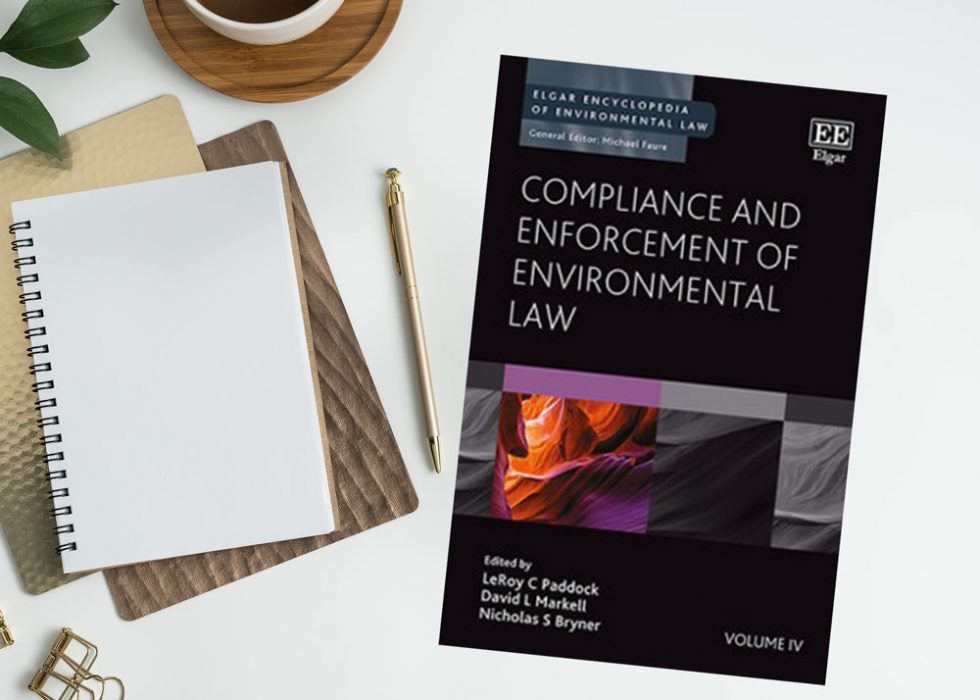 Past Work: Book Chapter
Nov. 26, 2017 – Book Chapter in Compliance and Enforcement of Environmental Law.
For this project, I collaborated with Heather McCready, Director General of Environmental Enforcement at Environment & Climate Change Canada (ECCC) to co-author a chapter for the
Elgar Encyclopedia of Environmental Law series.
The chapter, titled Towards intelligence-led environmental enforcement, examines how environmental regulatory agencies can leverage intelligence to better determine priorities for enforcement efforts.