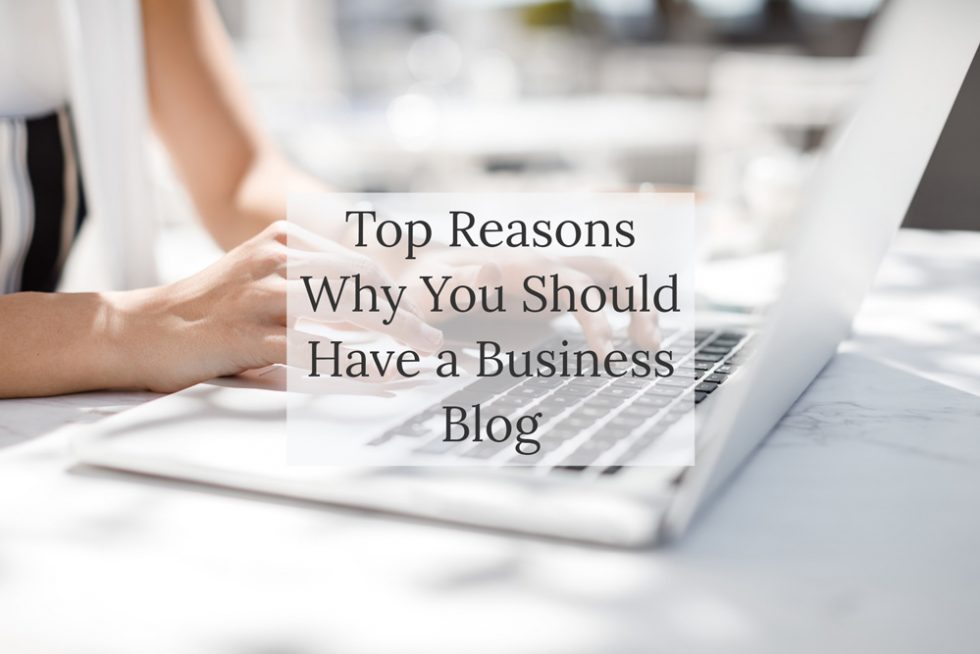 Here's Why You Should Have A Business Blog
Mounting evidence shows that if you have a website for your business, you should have a blog. In fact, one study says that 57% of companies who have a blog reporting gaining customers from their blog.
A business blog is not only good for your business; it's good for your clients and good for you.
Curious to learn more?
In this quick blog post I'll show you why investing in your business blog creates a win-win situation.
Whether you write it yourself or enlist a writer, the small investment can pay off for years to come.
A business blog is good for your business
Attract new visitors to your website – You could wait for visitors to find you or you could attract them. Sometimes called inbound marketing, a well-written blog that appears on social media feeds or Google searches can draw in new customers who wouldn't have known about your business otherwise.
Generate new leads – In each (or at least most) of the blog posts you write, you should include a call to action that converts visitors to leads. This could be enticing them to contact you or submit their contact information in return for a free ebook or chance to win your product or services.
Boost SEO – Search engines love new, high-quality content. Posting regular blog posts will keep your content fresh and give you another webpage for indexing – thus increasing your chances of being found through organic search results.
Fuel content marketing – Every time you write a blog post you get new material to post to Facebook, Twitter, LinkedIn, Medium, and other social sites. These social media posts have endless potential and scalability, as users share them and a snowball effect takes hold. A blog post you share today could bring in new leads for week, months, and even years to come. Of course, not all of your blog posts may stick, but even if a few do, that's amazing (free!) marketing and brand awareness for your business.
Develop authority – When you write high quality content about the product or service you sell you gain credibility and create a platform to show off your expertise. This can mean a lot to potential clients.
Find your voice – A blog is a place where you can talk about your business, your values, your philosophy, and your business practices, and build your brand.
A business blog is good for your clients
Provide useful information – Do your clients (or potential clients) ask you the same questions over and over? Is your business process complex? Do you have useful information you'd like to share with your clients? By developing a blog with answers to common questions you can save time for your customer by putting them in touch with the information they need.
A business blog is good for you
Stay on the leading-edge – In order to write a high-quality business blog you need fresh and relevant content. This forces you to stay in touch with business trends, emerging technologies or philosophies, and the latest news that your audience will be thrilled by.
Exercising your writing skills – Writing takes practice, and a blog will provide you with a platform to do just that. Don't like the idea of writing your own blog? No problem. There are lots of awesome writers out there who can help.
Now it's over to you. What do you think?